The AWM Robotics team is HEADED TO THE VEX ROBOTICS STATE TOURNAMENT!
According to AWM's Vex Robotics teacher Dwanda Kirkland, the team received the Judges Award AND won first place in Skills at the Pirate Melee Spin Up League in Gosnell.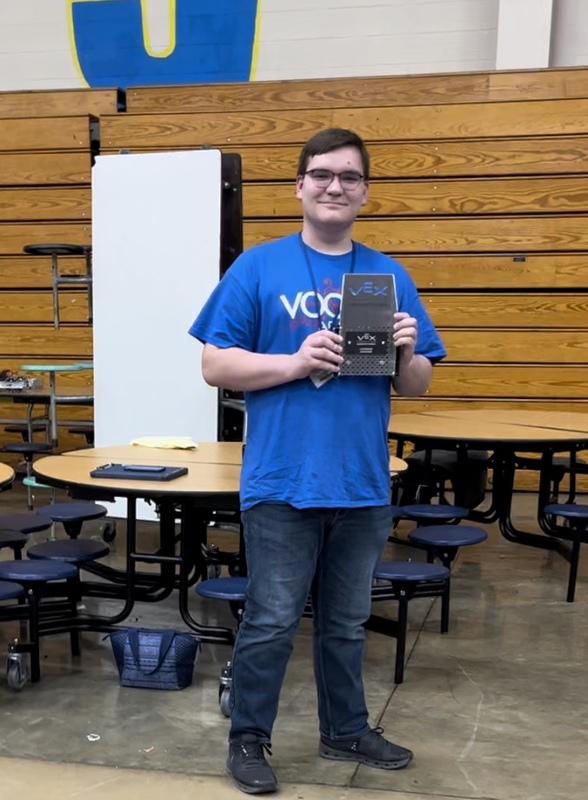 Sophomore Aaron Matthews is pictured with the Judges Award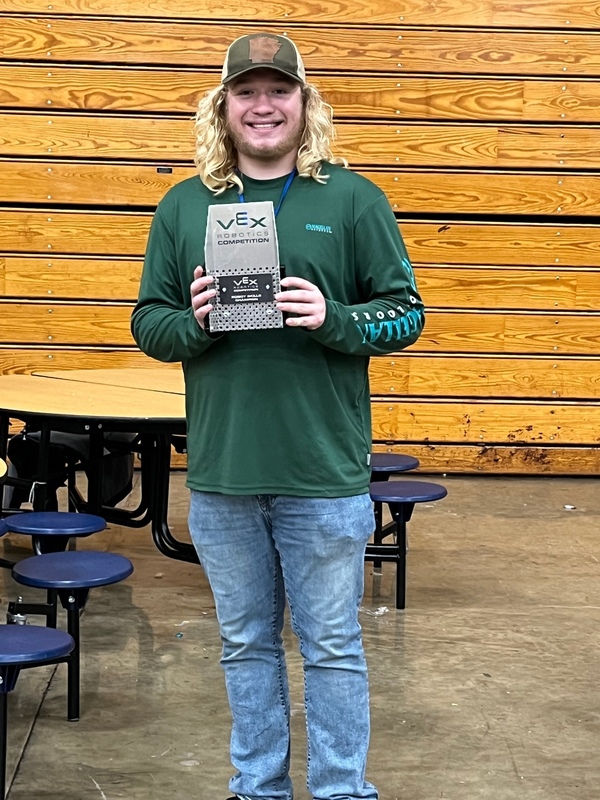 Junior Caleb Free is pictured with the Skills First Place Award
"I am very proud of our team," commented Kirkland.
Senior Olivia Hampton and Junior Jonathan Head made the semi finals.
Kirkland says it was a team effort in which other contributing members, William Tennison, Terra Hardin, Kaden McKinnon, Kemyra Banks, and Aiden Masner, helped AWM Robotics come out victorious.
The team is invited to attend the Vex Robotics State Tournament, which will be held in Russellville, in March.
Congratulations AWM Robotics!!
#WMSDistheplacetobe